Tea Towel are also called dish towels, and this household staple can double as decor. 
Most house owners have a drawer in their kitchen stuffed to the brim with tea towels of different shapes and sizes and multiple patterns.
When your kids leave a few (too many) stray crumbs on the counter, or you're in search of last minute dining room decor. 
These do it all kitchen cloths come in handy to wipe up spills, dry dishes and add a touch of elegance to your dining room table.
Okay, But What Exactly is a Tea Towel?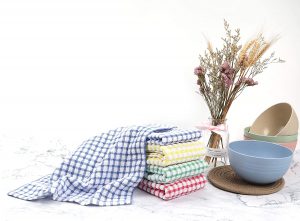 Merriam-Webster Dictionary define tea towel as "A piece of cloth for drying the dishes." And Often make of linen, cloth, or a combination of the 2 tea towels dated back to England in the 18th century. 
They were using to insulate teapots at tea ceremonies (hence the name), dry fine china, and cover baked goods. People are also using tea towels to practice embroidery during this time. 
And often gifting friends & family tea towels stitched with flowers, and initials, or other design. As the times change, so have tea towels.
In the 19th & 20th centuries, most tea towels are reported to be made with striped and checked cloth for the more decorative touch.
What is the Difference between a Tea Towel and a Dish Towel?
Call them tea towels, call them dish towels: The only time that you shouldn't use the names interchangeably is when you are using a towel made of terry cloth. 
By definition, tea towels are made of linen, or cotton, where as dish towels can be made of terry cloth. Both types of the towel. However are roughly the size of the hand towel, ranging from 16″ x 28″ to 18″ x 30″.
Even though tea towels aren't as absorbent as other options (paper towels or terry cloth, especially), they have several purposes beyond the kitchen. 
When you're not using tea towels as a way to protect your countertops from hot pots, dry leafy greens, or line cabinet shelves, they can be used to dress up your home or as a substitute for traditional gift wrap.
Unique Ways to Use Tea Towels
Napkin or Placemat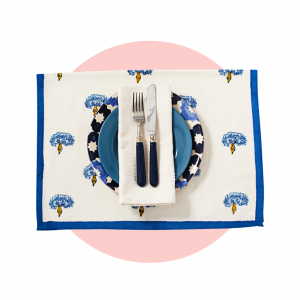 If you are hosting a holiday or dinner party, personalize your tablescape by using a mix of different tea towels. Choose clothes in similar colour palettes with small repeated pattern. When you are setting the table, flatten each towel & use it as a napkin or fold it in half and sew around the edges for a DIY placemat.
Candle Holder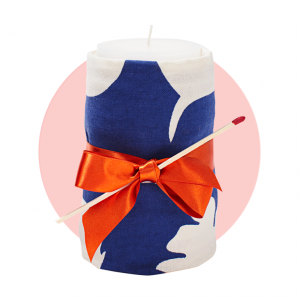 When you're gifting a pillar candle, don't just stick it in another boring gift bag. Take a boldly printed tea towel and fold it in a half, then in a half again, to equal the height of the candle. Wrap the towel around a candle, secure it with a satin ribbon, and dress it up with a long stemmed match. And Just remind the recipients to remove the tea towel before they light their new candle.
Bread Bundle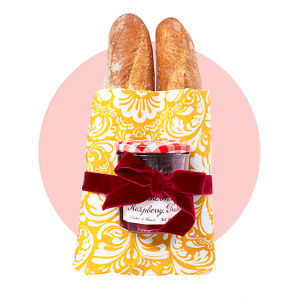 The hostess gift cut a baguette in half for the last minute and wrap it in a towel. Attach a jar of your favourite jam, for some extra sweetness. But really, you just can wrap up just about anything chocolates, flowers, you name it in a tea towel to add a homemade touch (or if you run out of wrapping paper).
Pillow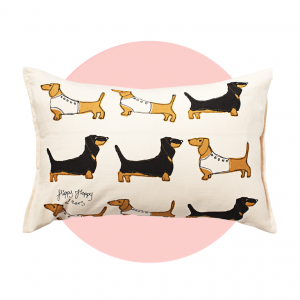 It is easy to turn a patterned tea towel into a customized pillow. To make:
Fold the towel in half lengthwise and keeping the crease at the top.
Sew 2 of the towels open sides shut at the edges. Then stuff with batting or a pre made insert.
Sew the towels remaining open side shut to finish it off.
WHAT IS A TEA TOWEL? LET ME EXPLAIN! | DON'T FORGET TO READ OUR LATEST BLOG POST | READ MORE